Web Editor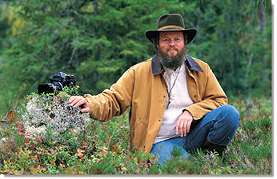 Jon Arne Storflor Sæter, 1996
In Norway we say: "Blood is thicker than water". The intention of this web site is to give the relatives and descendents of Lewis N. Johnson family information about their ancestors, and how they lived. I also hope to help connect living relatives, and to help future generations to do the same.
If you have any information about ancestors or relatives that this web site does not have, please contact me. If you are a relative – wherever in the world – I would appreciate very much hearing from you.
Please note that my intention is to list date of birth of the living persons by permission only. If you do not do have any objections to that your date or year of birth can be mentioned, please notify me! If you do not want your name mentioned on this site, I respect that too.
Are you curious about where in the Johnson family tree I am found? I am Adele and Kenneth J. Johnson's son-in-law.
Best wishes,
Jon Arne
Jon Arne Storflor Sæter
Egganvegen 10
NO-7081 Sjetnmarka, Norway
Mobile telephone +47 92899044
E-mail: jon.arne.sater@gmail.com